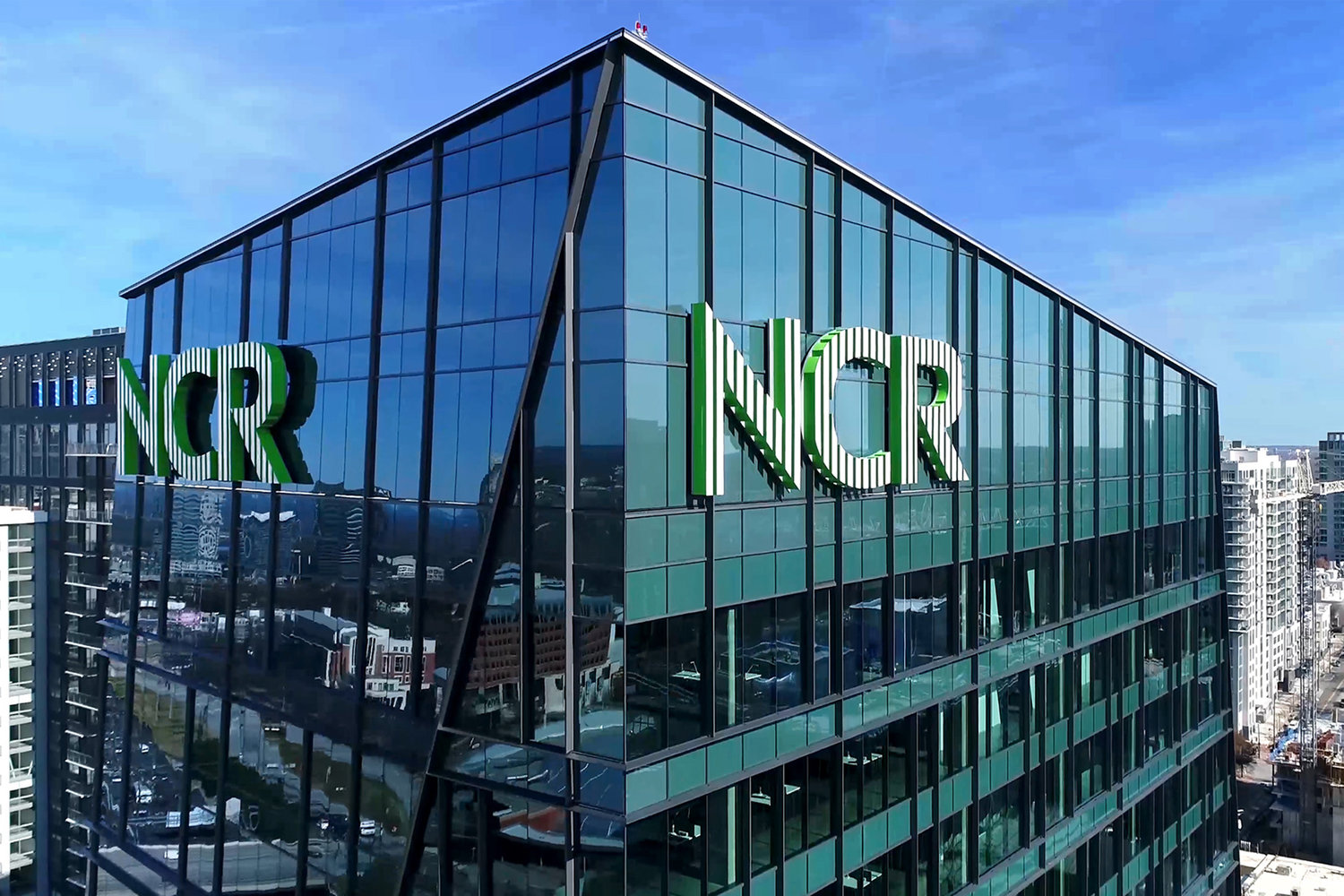 Major changes are taking place in the banking sector this year.  The unanimous plan for the separation of NCR into two independent companies- NCR Voyix and NCR Atleos is one of those changes. The separation is intended to take place towards the end of 2023 and is said to be structured in a tax-free form.  
NCR Corp. announced the aims and names of its two new businesses, both of which will play a crucial role in the industry. For the purpose of finding out what lead to this decision, what impacts it will have and what the focus of these two new businesses intend to be, ATM Marketplace spoke with the executive director of corporate communications- Scott Skyes, and the CMO of NCR Corp.- Jennifer Personette.  
When asked about the inspiration behind the chosen names Skyes explained that NCR Voyix came from the idea of innovation and the "ever-present vision that NCR offers its customers". According to Skyes NCR Voyix will focus on the transformation, connection and execution of global retail, platforms in digital banking technology and hospitality. He made it clear that in choosing a name for the two companies, NCR consulted with thousands of stakeholders, customers, and employees, and took into account their perceptions of the company. To Skyes and the company, the name "Voyix" presents the idea of a voyage that the customers go on with NCR, throughout which the company acts as an ever-present guide. The letter "x" also has a significant purpose, it demonstrates the ability of the company to connect the physical world with the digital world. The name "NCR Atleos" is a representation of an atlas or map and will serve with the purpose of impacting the ATM business. Skyes goes into depth about the inspiration for the name, stating that it explains the focus of the company on global expansion and how it serves as a connection between automated tellers with "the dawn of a new era" which will lead to innovative solutions in the future. 
In response to the question of why the company came to this decision, Skyes explained that the goal was to unlock the opportunity for the company to reach its potential through two independent companies. With this separation, both companies can focus on their own areas of expertise, thereby promoting their growth and impact on their respective industries.  
When asked about the services provided by the companies, Skyes told ATM Marketplace that the company will focus on connecting, transforming and running restaurant, retail and digital banking platforms. 
The conversation was concluded by Personette expressing her pride in the company, its achievements, the loyalty and feedback of the customers of NCR and the perspectives for a future full of innovations in the industry.  
Source: https://www.atmmarketplace.com/articles/ncr-expands-through-separation-into-2-companies/?utm_source=KVO&utm_medium=email&utm_campaign=EMNA&utm_content=2023-08-16