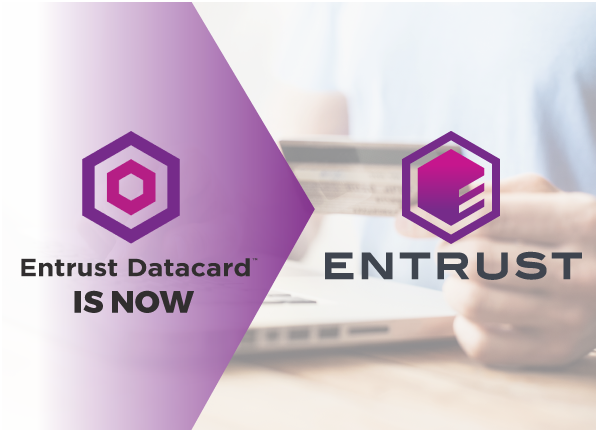 In September 2020, "Entrust Datacard" announced its new brand identity and company name – "Entrust", by highlighting its position as the leading company in developing and providing unique digital security software's and credential issuance solutions.
This evolution including the new logo, new tagline, new policies and positioning is tightly linked to the company's mission: to keep the world moving safely by enabling trusted identities, payments, and data protection.
Datacard Corporation is founded in 1969 with the advent of secure, high-speed payment and identity card printers. Since then, it started to develop new technologies and extended its global footprint. With acquiring the entrust in 2013 it became "Entrust Datacard" and continue delivering trust in payment card solutions and has added breadth and depth to its trusted identity and data security solutions.
Today "Entrust" continues to be one of the world's largest providers of digital security software and the global leader in credential issuance solutions. Entrust is making significant R&D investments to bring to market new card issuance technology, secure cloud enablement, and advancements to its authentication, digital signing, identity management, and HSM solutions.
Being partner with the most trusted and leading company for 20 years, our mission is to contribute to the same goal, continue to deliver our partners' trusted and flawless experiences with offering you the advanced solutions in two main categories;
Digital Security               

Issuance systems

Protect your organization from evolving security threats with high-assurance digital security solutions for any environment- cloud, on-premises, or IoT

Issue high-security payment cards, IDs, and passports
with innovative, efficient solutions

✓ Digital Certificate Products and Solutions

✓ Digital Signing Products and Solutions

✓ Public Key Infrastructure (PKI)

✓ Identity and Access Management (IAM)

✓ Internet of Things (IoT) Security

✓ High-volume Financial card issuance

✓ Instant Financial Card Issuance

✓ Dynamic and durable ID badge and card issuance

✓ Government card issuance (Passport, ID cards)

✓ Vital and secure passport issuance
To receive more information regarding the new products and solution please contact us. We will provide you with the best solutions that meet your unique needs.