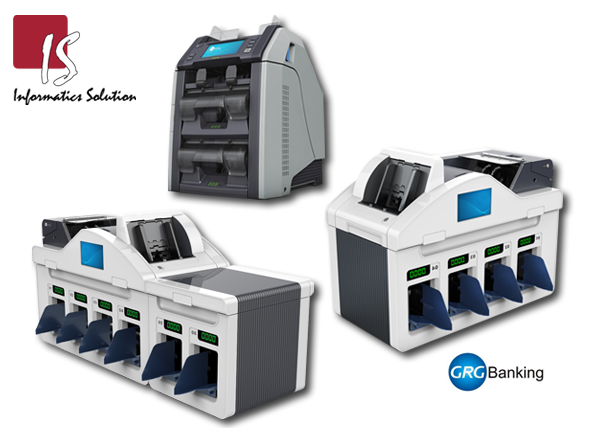 Accurate Banknotes,
Better performance,
Upgrade Counting and Sorting method into the next level
Banknote Sorters are essential for industries that are handling large volumes of cash. What the banks, CIT's and financial institutions really need is a high-quality cash counting and sorting machines with counterfeit money detection feature. Cash sorting machines allow to efficiently counting and processing cash with the added benefits of increased security and accuracy. They also provide businesses with savings of time and labor costs and streamline your cash management process.
GRG CM series intelligent Banknote sorter machines have the professional and comprehensive banknote detection technology, which is able to detect soiled, stained, taped, torn and folded notes. Once the sorting criteria are set, the banknotes can be sorted accordingly:
| | |
| --- | --- |
| ✓ Fitness sorting | ✓  Version sorting |
| ✓ Denomination sorting | ✓  Customized sorting |
| ✓ Orientation sorting | ✓  Value counting |
Cash counting and sorting machines truly allow a business to maintain 100% assured accuracy for cash transactions. Customized currency recognition algorithm divides the banknote conditions into 10 different levels, resulting in precise criteria for sorting banknotes and providing optimum service to the Banks customers when they're using the ATM or even when visiting your teller.
Sorter machines targeted customers vary from the retail market to the bank branch and its enhanced multi-currency will be an attractive proposition. High-quality scanners within the currency-counting machine are able to tell exactly what type of currency you have received, so you can keep better track of your money in general.
GRG CM series intelligent Banknote sorter machines are varied from "cash compact" or "medium-sized" with 1-4 stackers for Bank branches and currency exchanges, to "large-scale" sorting machines with 6-8 stackers designed for large volume cash processing in cash center of CIT Companies and banks. In response to various individual requirements from both customers and the market we advise, offer and provide the latest technology and professional services to support the clients' purposes.
Contact us for more information regarding the available solutions and orders.