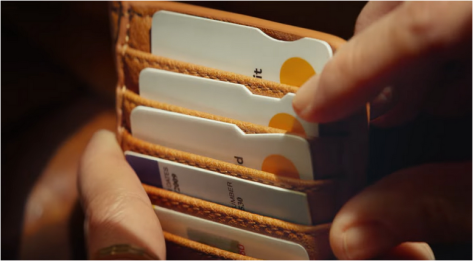 Touch Card- A Product Co-Invented by IDEMIA and Mastercard
Of the 2.2 billion people around the world with visual impairments of varying degrees, the ability to identify their payment card today can be a challenge.  With the goal to solve this problem "IDEMIA" and "Mastercard" created the "Touch Card". This card addresses a growing demand in the market for payment products designed with inclusivity in mind. Designed to enhance convenience and security for blind and partially sighted individuals, this card features three uniquely shaped notches for distinguishing between debit, credit, and prepaid cards. This tactile innovation empowers users to correctly orient the card, ensuring clarity about the payment card in use.  Due to its unique design, "Touch Card" was awarded "Best Payments Led Financial Inclusion Initiative by a Vendor" at the 2023 "Global Payments Innovation Awards" organized by "The...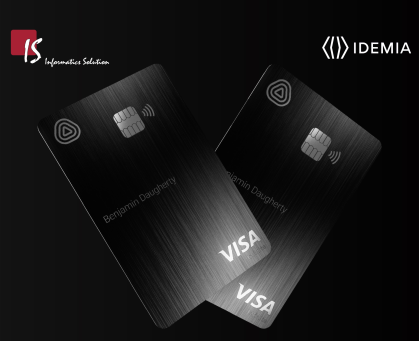 Visa Infinite Special Edition- The First Vertical Metal Card in Armenia
For the first time in Armenian banking history, as a result of the cooperation of ID Bank, Informatics Solution LLC and IDEMIA, the "Visa Infinite Special Edition" metal card with vertical printing is available in Armenia.  ID Bank's "Visa Infinite Special Edition" metal card is a novelty in the market, full of complex functions and advantages, which offers cardholders many opportunities (find more details through the Bank's official website: https://idbank.am/cards/other/visa-infinite-special-edition/).  Informatics Solution, in cooperation with the IDEMIA, offers a wide range of metal cards, starting from composite cards (within the most affordable price range) to "Exclusive" metal cards for the Bank's high-end and VIP customers.  This wide selection of cards allows issuers to provide cards for any customer. We offer 5 types of metal cards:  -Smart Prime  -Smart Metal Art...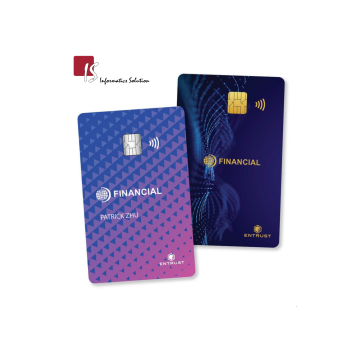 Challenges Arising from the Expansion of EMV Chip Implementation and the Solution with Entrust
With the widespread adoption of EMV-compliant chip technology, financial institutions worldwide face an escalating challenge. In 2021 alone, the cost of these chips increased by over 50%, an increase which continued up until 2023and is expected to continue in the coming years.  Experts believe that several factors contribute to these price surge, but the global Covid-19 pandemic and the war in Ukraine are likely to be the biggest factors. Throughout the pandemic several important cities in countries around the world were in lockdown, which slowed the production of microchips, therefore putting a strain on supply worldwide. The situated escalated with the war in Ukraine, with the hampered procurement of palladium and neon gas, which are fundamental in the development of microchips and are predominantly sourced from Russia and Ukraine.   In November 2021,...